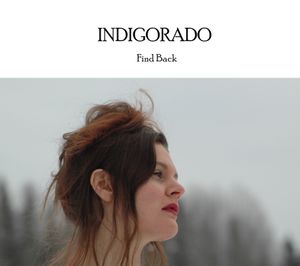 We are over the moon to announce that our album Find Back is released on June 10th! It contains of a number of songs that has previously been released as singles+3 new recordings.
This process, well it kind of started already the day we first met. But since 2018, on and off, we have taken small steps towards what we today call a finished album.
We collaborated with musicians and engineers both online and in real life and we'd like to say a warm-hearted "thank you" to the following contributors.
Ian Bodzasi (mixing engineer on song 1-7, 9), Matias Menarguez (drums on song 2 and 7), Adam Haggar (mastering engineer, song 1-7, 9), Nate Barnes (drums on song 3, 5 and 6), Jimmy Stofer (bass on song 3 and 5), Raymond Witzøe (recording engineer, keys, song 7), Herman Kvelprud (recording engineer on song 3, 5, 7 and 9, electric guitar on song 9), Ingrid Berg Mehus (violin and backing vocals on song 3 and 8), Nathaniel Wolkstein (violin on song 3 and 5), Oli Friedrich (drums on song 1), Carl-Johan Wihlborg (backing vocals on song 9), Arild Gangdal (backing vocals on song 9), Conrad Vingoe (backing vocals, on song 9), Angela Shaftoe (backing vocals on song 9), Esteban Vazquez (drums on song 4), Karl-Joakim Wisløff (bass, mixing engineer on song 8), Oddgeir Berg (keys on song 8), Klaus Robert Blomvik (drums on song 8), Morgan Nicolaysen (mastering engineer on song 8). Let us know if someone is forgotten.
All other instruments (obviously) played by Cathrine and Ola. :)
As the DIY-project that Indigorado has been for over 10 years, we are proud of how we have grown and developed with our music wearing all possible hats and roles.
And thank you everyone who cares about what we are up to: buying CD's, coming to concerts, buying digital songs on our website, streaming songs, donating. You mean so much to us!
Looking forward to days to come!
Here is a list of the songs on the album:
1 - Find Back
2 - Ice
3 - Paradise (radio edit)
4 - The Flowers (radio edit)
5 - Walking
6 - Say No More (original version)
7 - Good Times
8 - The Old Man
9 - Home Is Where The Heart Is
July
14 - Krylbo, Sweden
19 - Rättvik, Sweden
21 - Falun, Sweden
23 - Hjortnäs (Leksand), Sweden
August
4 - Borlänge, Sweden
11 - Kongsberg, Norway
12 - Garder (Vestby), Norway
20 - Furudal, Sweden